Proton is a Remote Access Tool for macOS. It was first published as a service in a Russian cybercrime forum and later variants of this malware were seen spreading in different ways.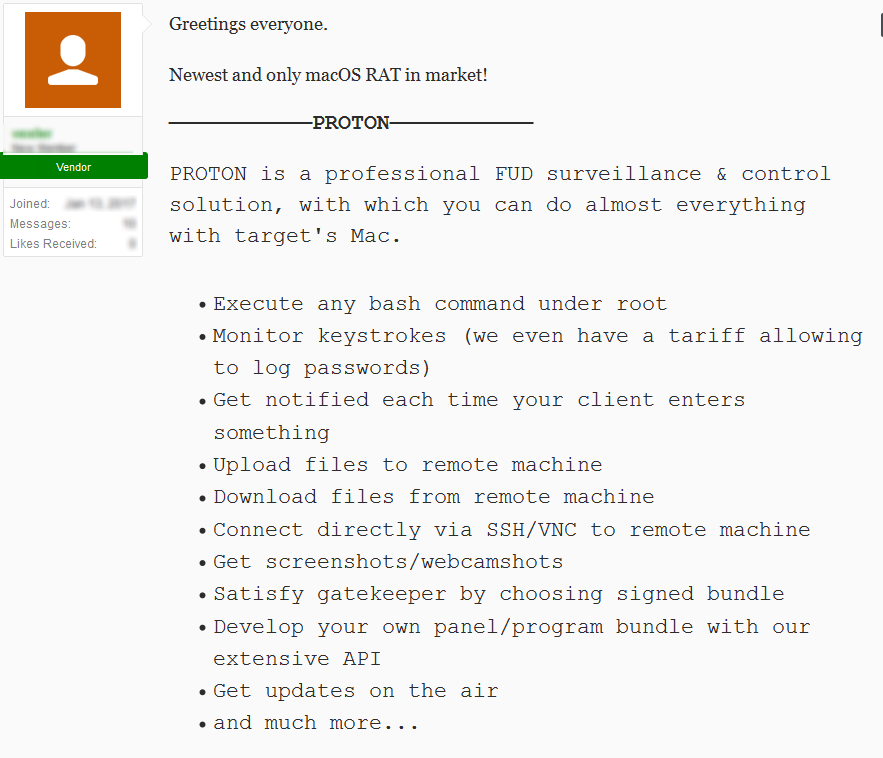 Source: SIXGILL
Over time, researchers have discovered different applications containing the Proton malware. One of them was as a fake "Symantec Malware Detector". Another was within a package of the "Elmedia Player" application which was somehow repackaged with the malware.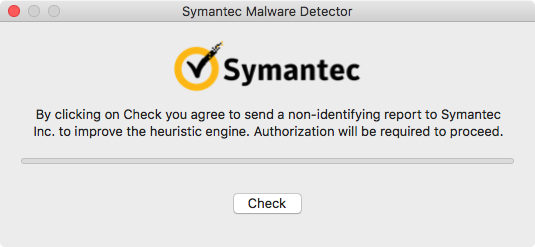 Source: Malwarebytes
The malware will pop a message asking the user for credentials to gain root privileges on infected machine. To persist it creates a LaunchAgent to start itself after reboot. The malware has a wide range of commands available such as:
Keyloggin – Passwords and data stealing – Remote access – Copy/Create/Delete files on infected machine – Download, Upload, Execute files – More…

Source: CheckPoint
For more details about Proton and its variants click on the links below.
Links:
Samples:
0935a43ca90c6c419a49e4f8f1d75e68cd70b274
8cfa551d15320f0157ece3bdf30b1c62765a93a5